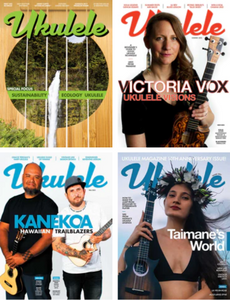 Digital Archive: 2022
$ 24.99

$ 24.99

Save $ 4.97
---
---
Get a year's worth of Ukulele with this digital archive bundle. Each issue is a treasure trove of lessons, songs to play, instrument advice, and so much more.
Some of the awesome people you'll find in this archive include Taimane, Gracie Terzian, Kanekoa, and Victoria Vox.
Conveniently packaged as PDF files, you can save each issue to your computer, tablet, or mobile for reading on or offline.
---