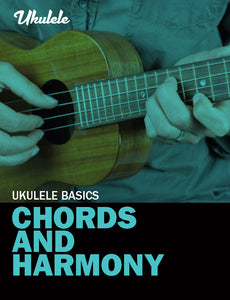 Ukulele Basics – Chords and Harmony
This collection of six easy-to-follow but in-depth Basics lessons from instructors and frequent Ukulele magazine teachers Jim D'Ville and Fred Sokolow, plus the great composer/player Daniel Ho, will guide you through easy chord variations, harnessing the power of certain chords, demystifying the famous Circle of 5ths, and understanding moveable chord shapes.
Please note: if you are purchasing these lessons for yourself, the price is $6.99 (choose the "personal use" option above). If you are a teacher, club leader, or other sociable person and plan on sharing this PDF for use by your students, members, or friends, the price is $9.99 (choose the "shared use" option above). Thank you!
---